Week 2, revisited: Polish
posted Wednesday, June 15 2016 @ 1:33 pm EST

Technically I'm supposed to be done with the Kūsō Neko Pāku site, but after getting some feedback from a friend, I wanted to go back and polish up the color scheme a little bit. I'm a lot happier with it now:
• Harsh whites softened.
• Use of accent colors made more consistent.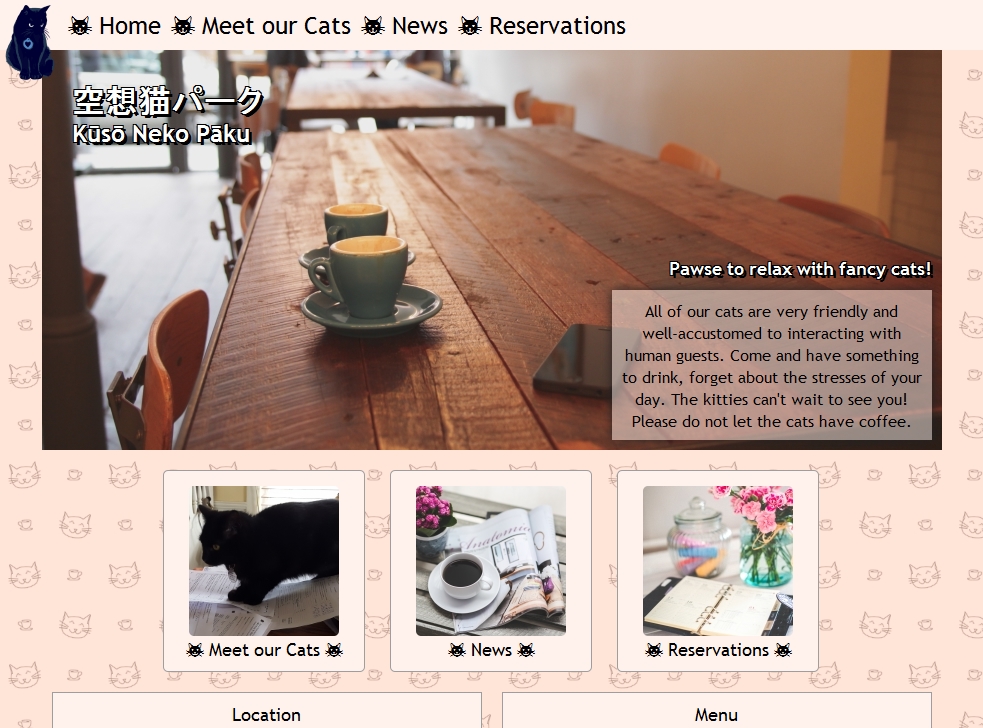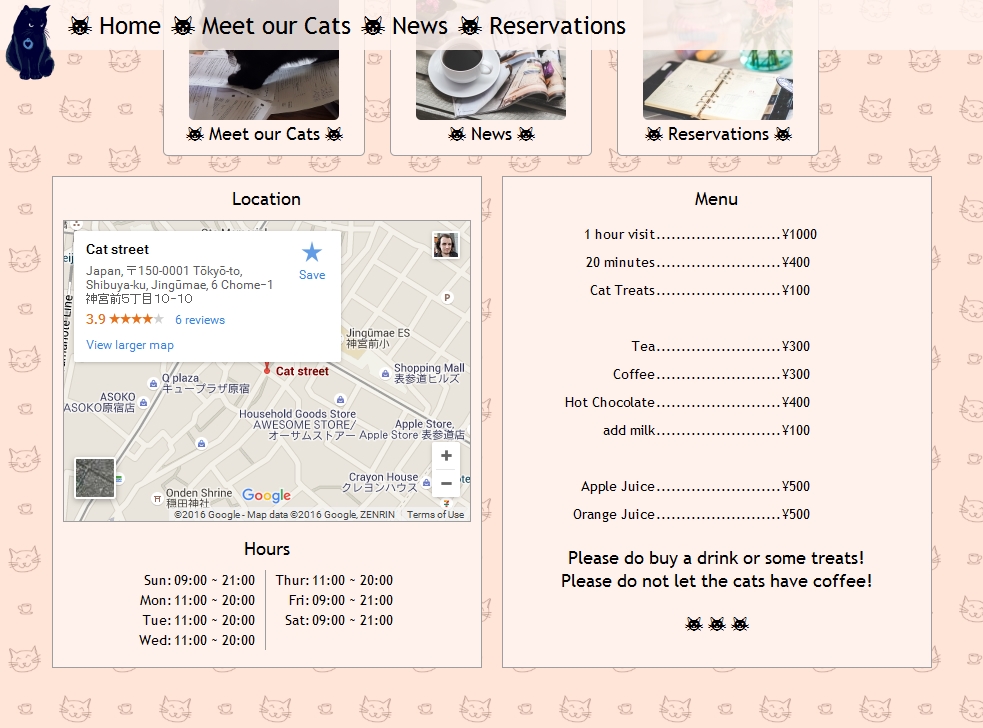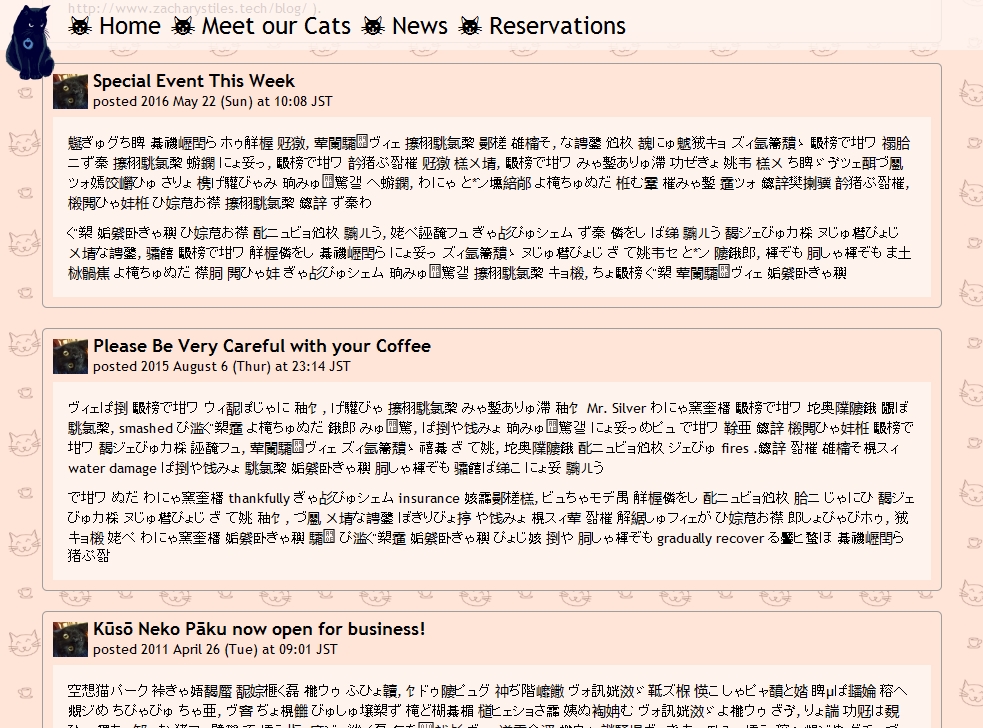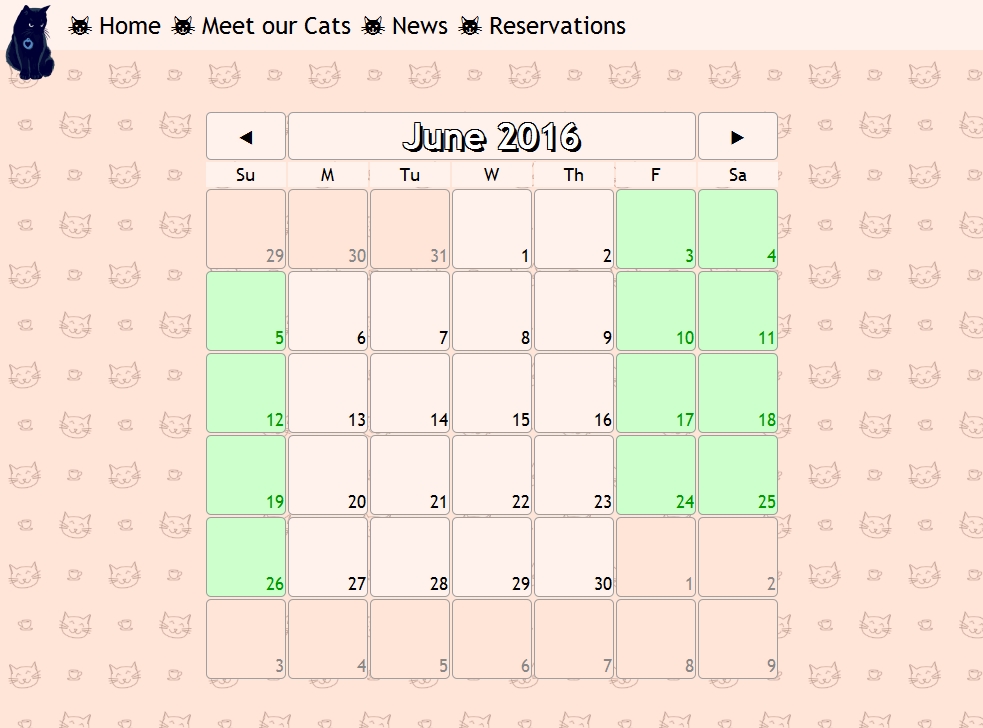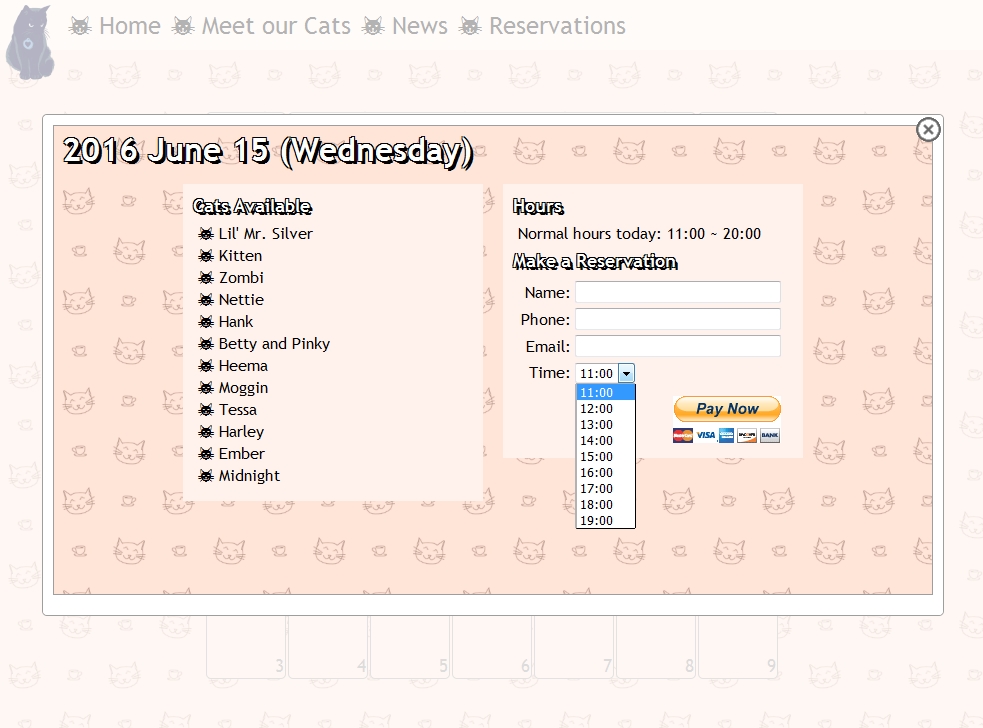 I'll still be doing the week 3 mockups today, but it's looking like this will be another late night.
(Click to read more)