Week 3, Day 5: Front End
posted Friday, June 17 2016 @ 7:12 pm EST

Everything should be just about nailed down now. See screenshots and video demo below.
Live URL: http://havinsurance.neocities.org/
Key features:
• Signup and login process.
• Modals on Home page for each insurance type.
• Modals on Quote page to add policies to account.
• Fix for page content horizontal shift resulting from modal's removal of the scrollbar.
• Account page data from XML for selected policies.
• In lieu of having an actual database, browser cookies are used for temporary account info and policies selections.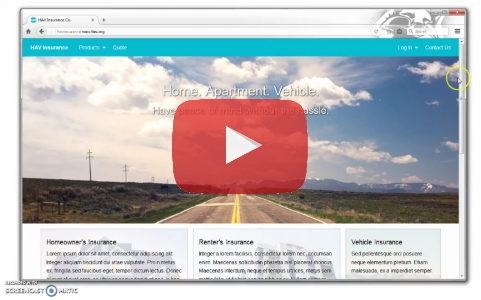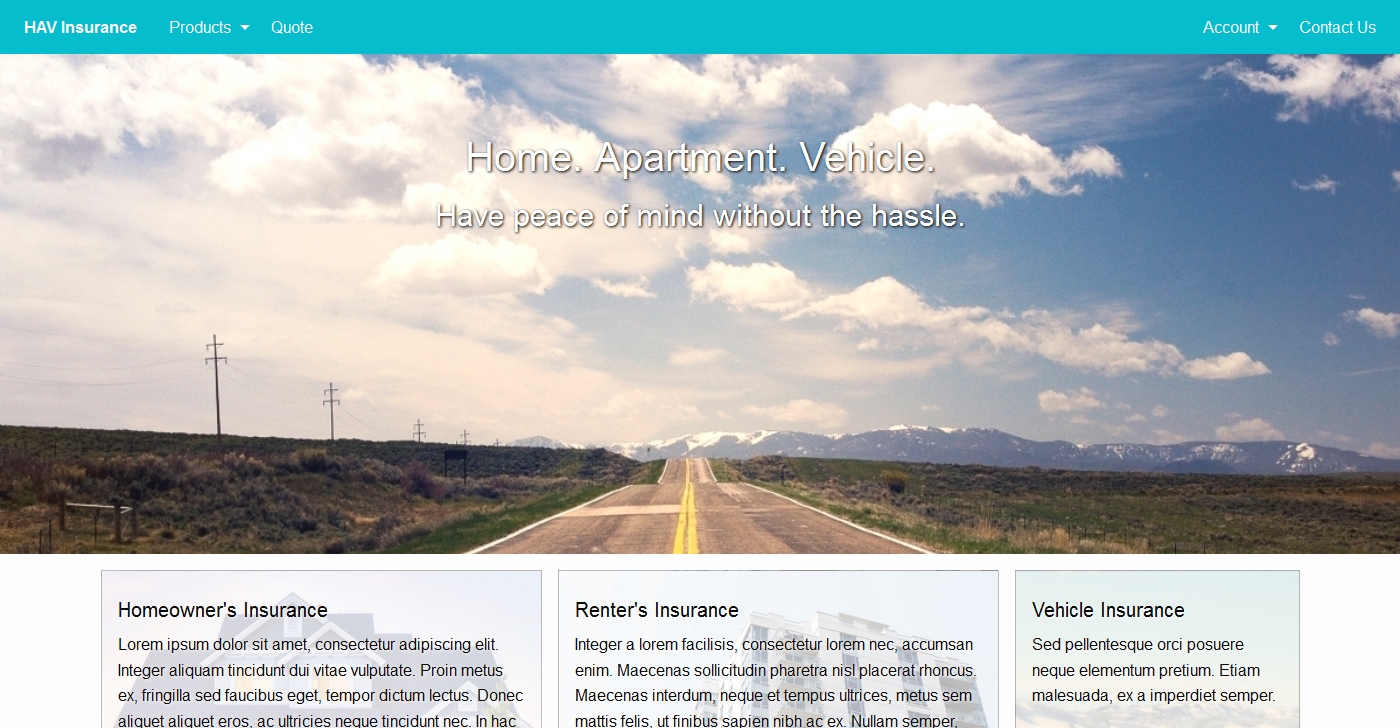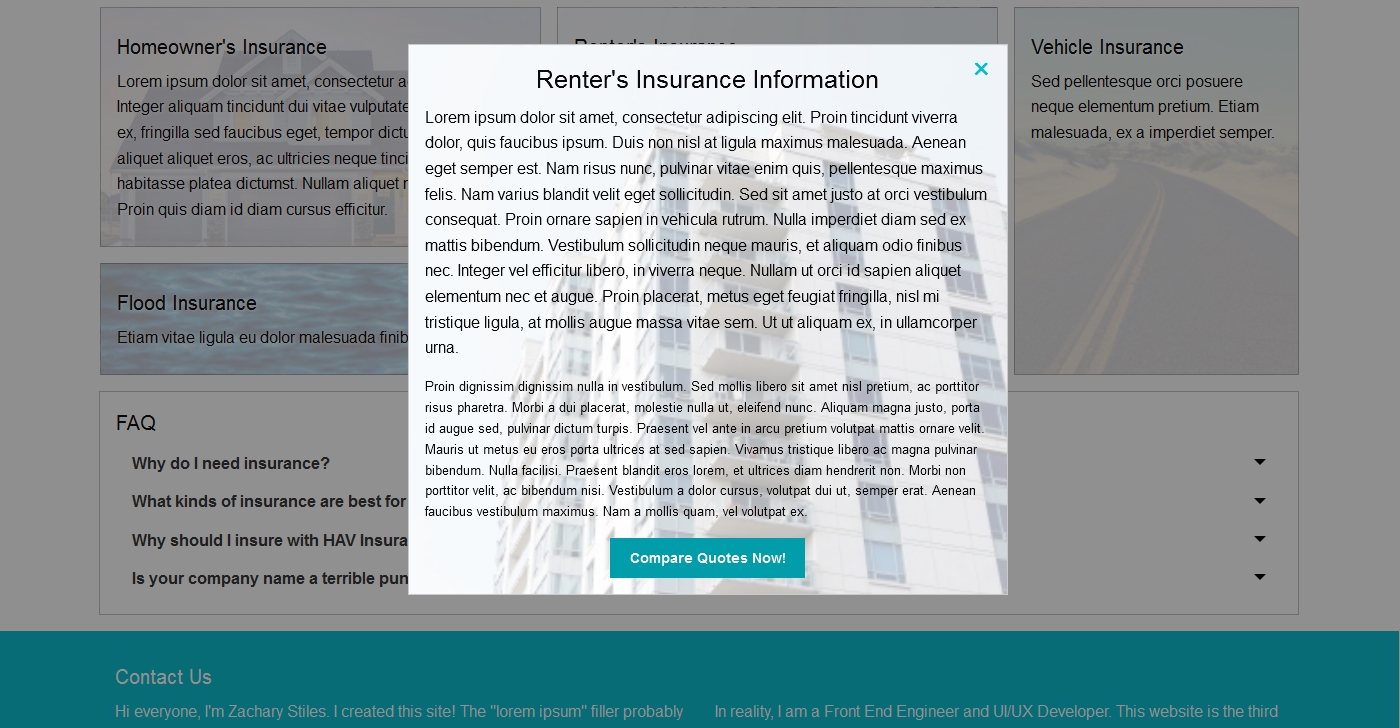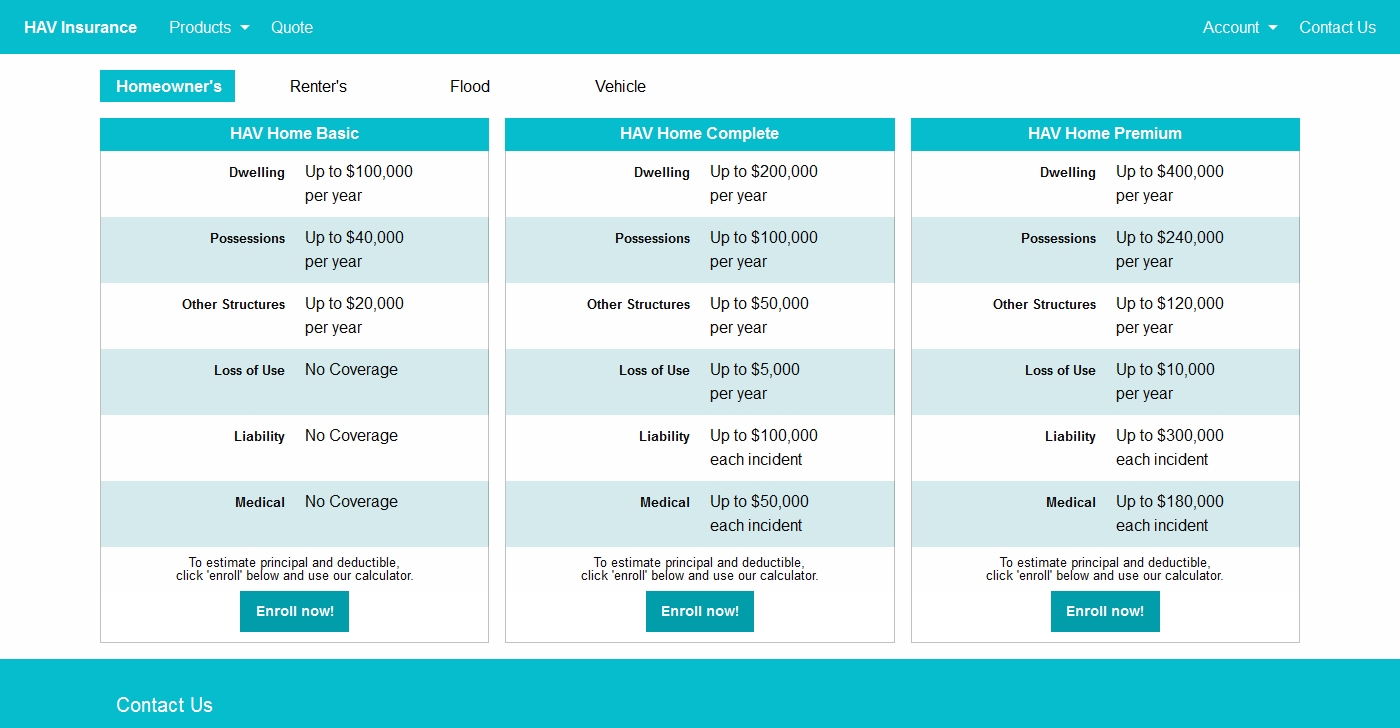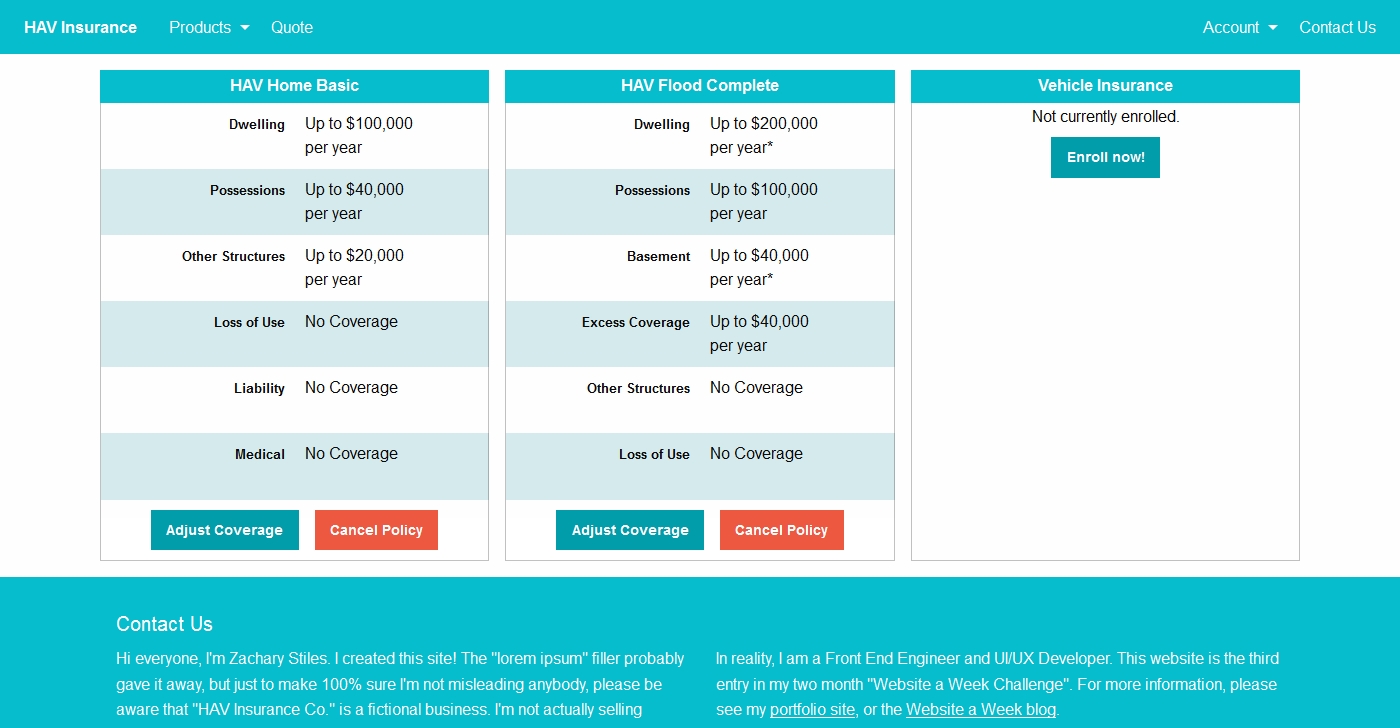 (Click to read more)