Week 4, Day 4: Front End
posted Friday, June 24 2016 @ 7:50 pm EST

There's still a few things left to do here, but finally the website is pretty much done. Nothing like feature creep to keep you working.
Live URL: http://sstilesphotography.com/
Key Features:
• Templates, plugins, and content managed via WordPress 4.5.3.
• Heavily customized theme built from the ground up in Bootstrap 2.3.2.
• Photo galleries:
• Offload image hosting to Google Drive to reduce load on site.
• Accommodate one large preview image.
• Up to 7 smaller thumbnails at once.
• Any number of additional images as well.
• In "Project Gallery" mode, List View shows all images in gallery.
• Click the large preview image to see modal popup with full image.
• Click any other thumbnail to jump directly to that image.
• Social sharing toolbar supporting Twitter, Google+, and Facebook.
• Page embed integration with Sam's Facebook page.
• Custom plug-in to provide PHP contact form in Home view.
• For ease of use, Project galleries and Blog posts are created the same way
• Just make a post in WordPress, write some text.
• If it's for the Blog, that's it, just publish!
• If it's a gallery, add images, a thumbnail, check 'project' category.
• Project list: attractive thumbnail view using 'featured image' from each post
• Blogs and galleries both have well-formatted comments sections supporting nested reply threads.
• Archive view, accessible from the sidebar, shows all the posts from a given month, both project galleries and blogs.
• Download view automatically pulls in a specified archive from Google Drive to provide downloads of commissioned works.
• Scheduled backups via Gmail run automatically three times a week.
• Google Analytics for traffic monitoring.
What's left to do:
• Write usage guide for Sam.
• Set Sam up as an additional admin on the WordPress site.
• Associate Sam's domain name with the site.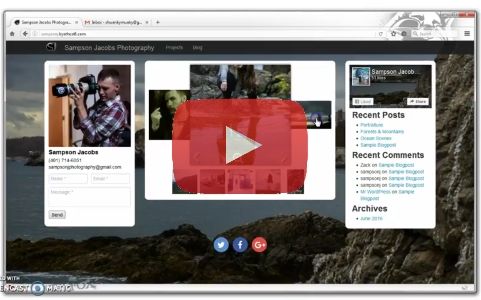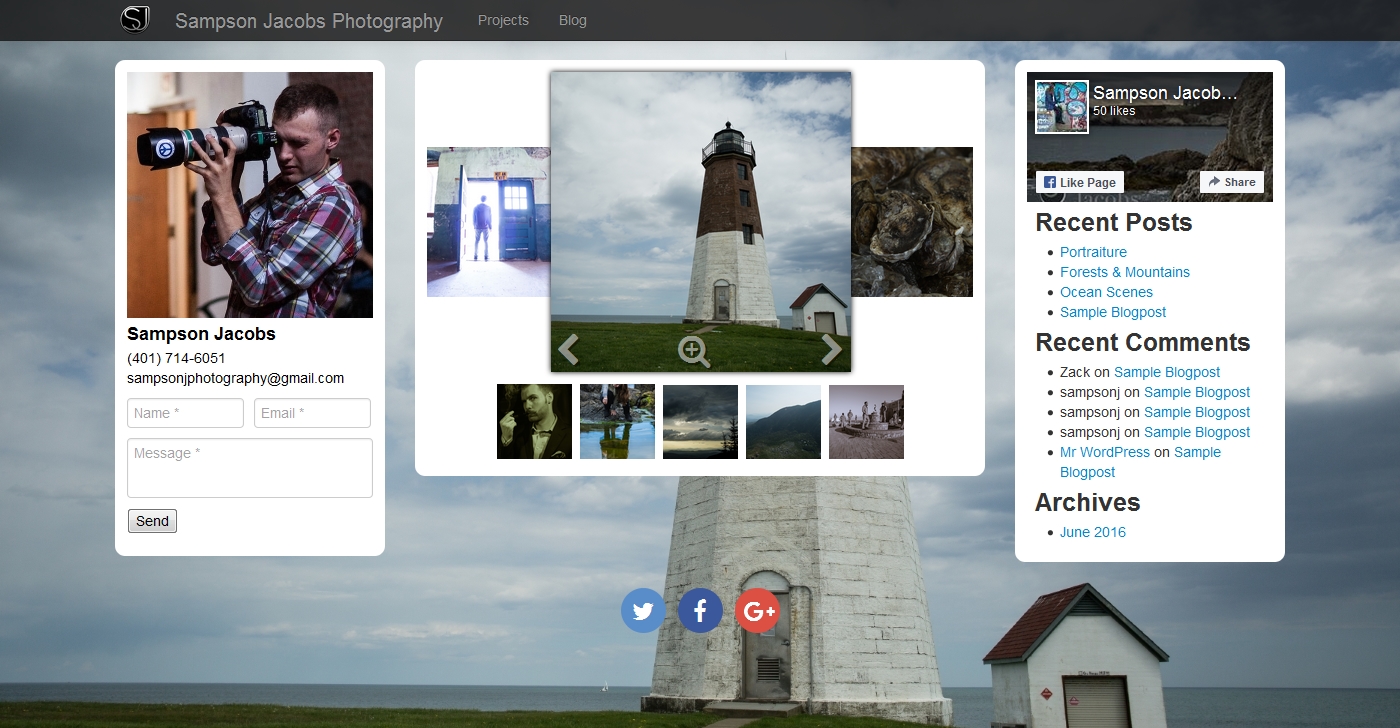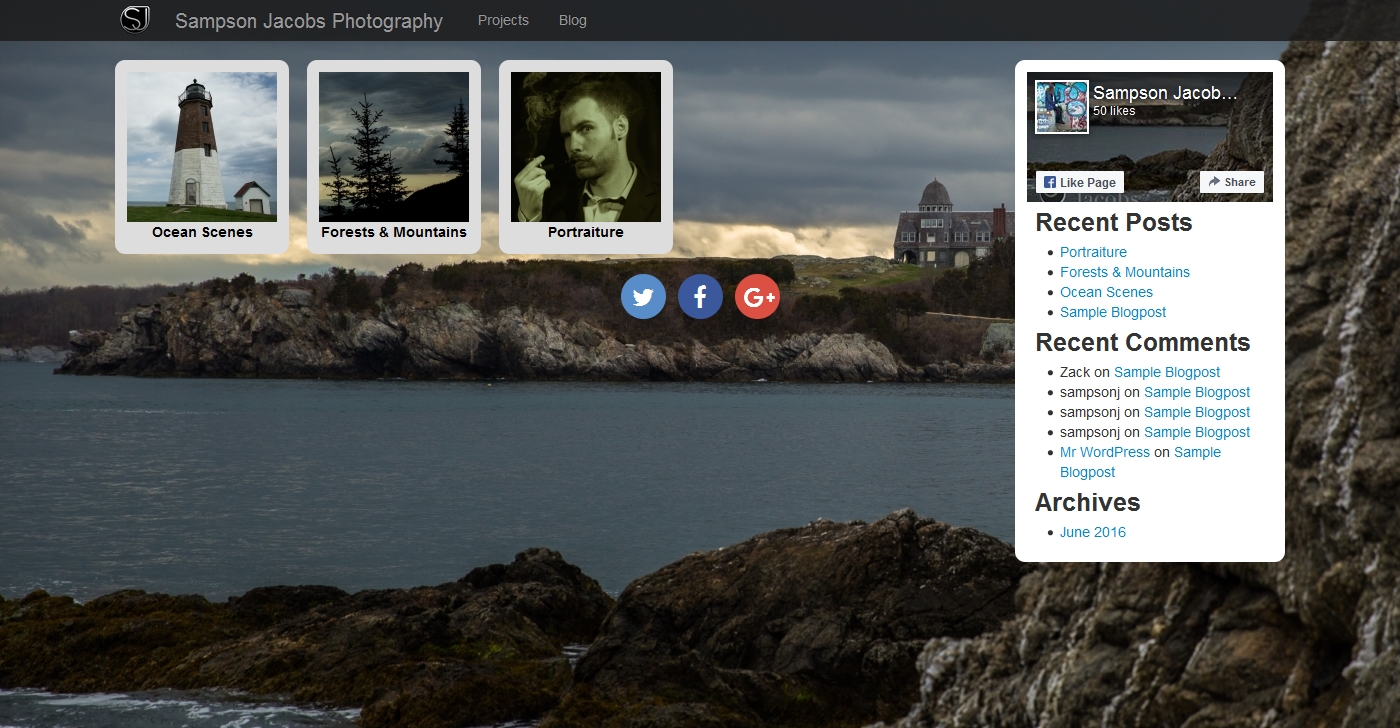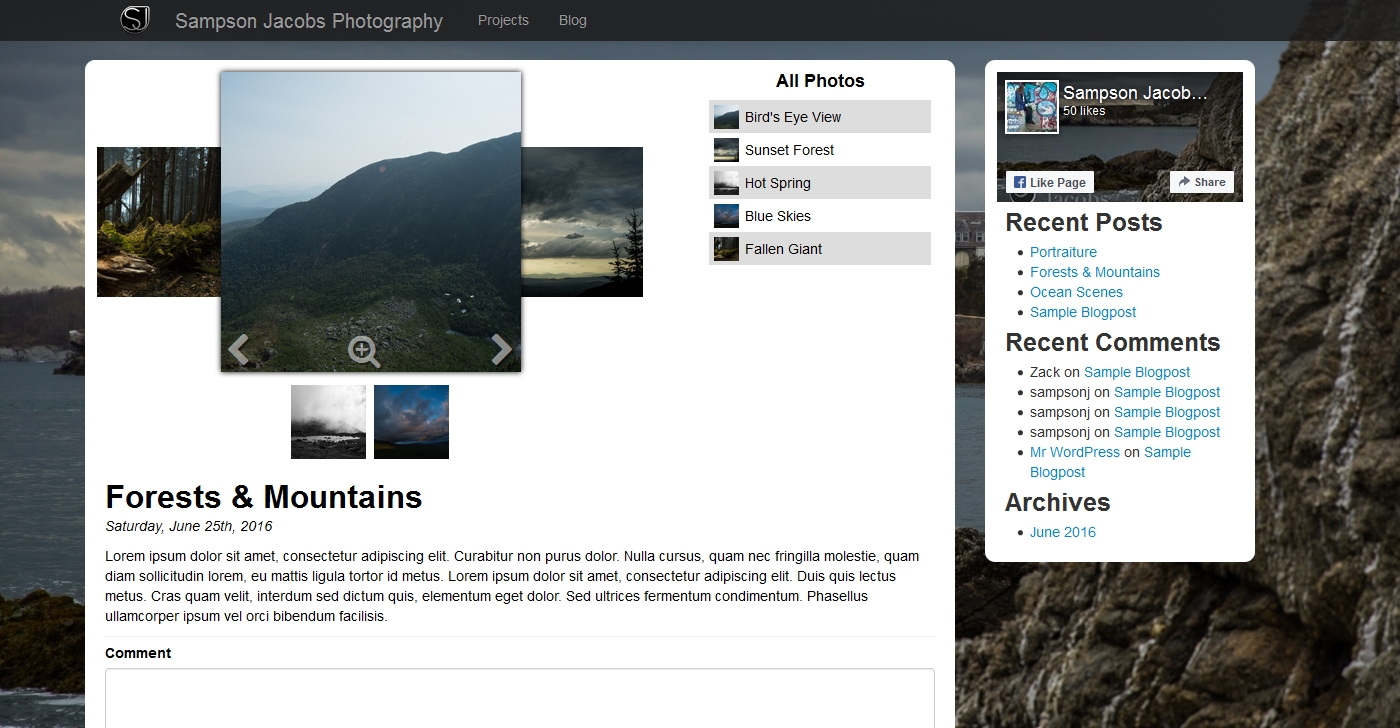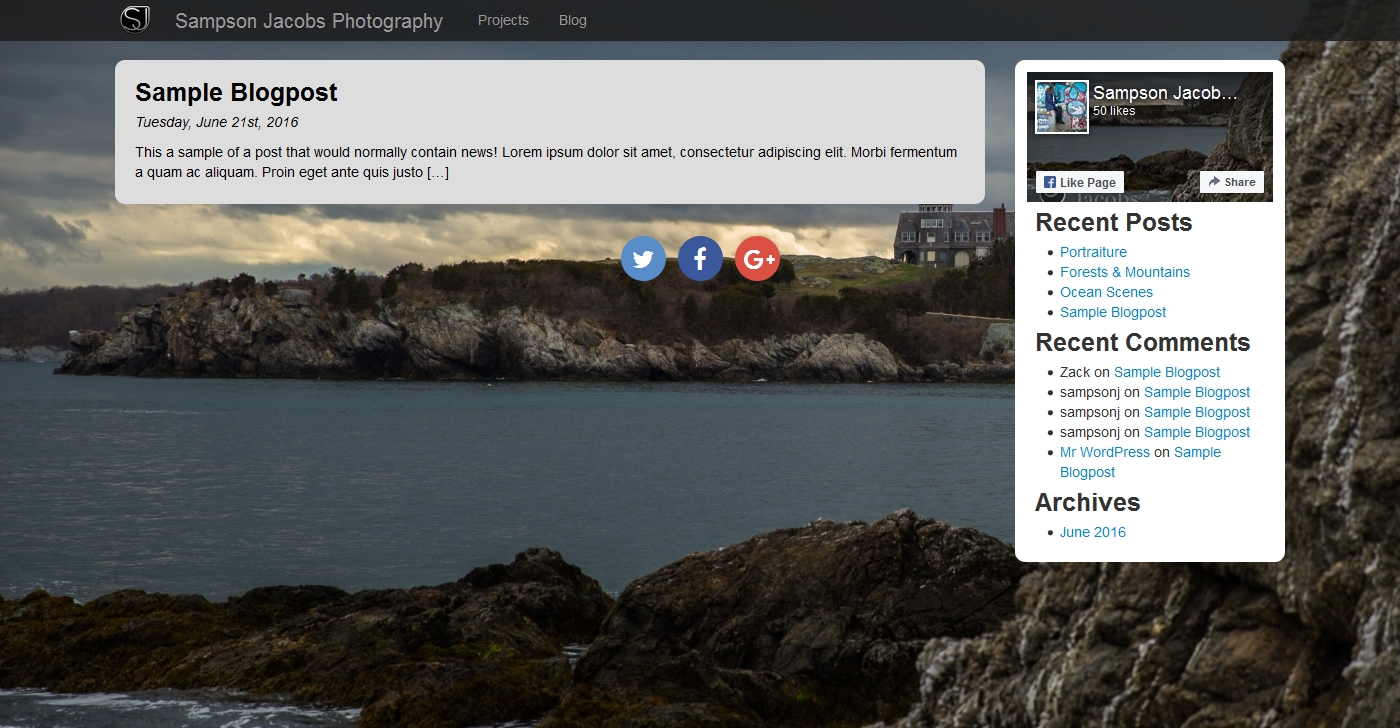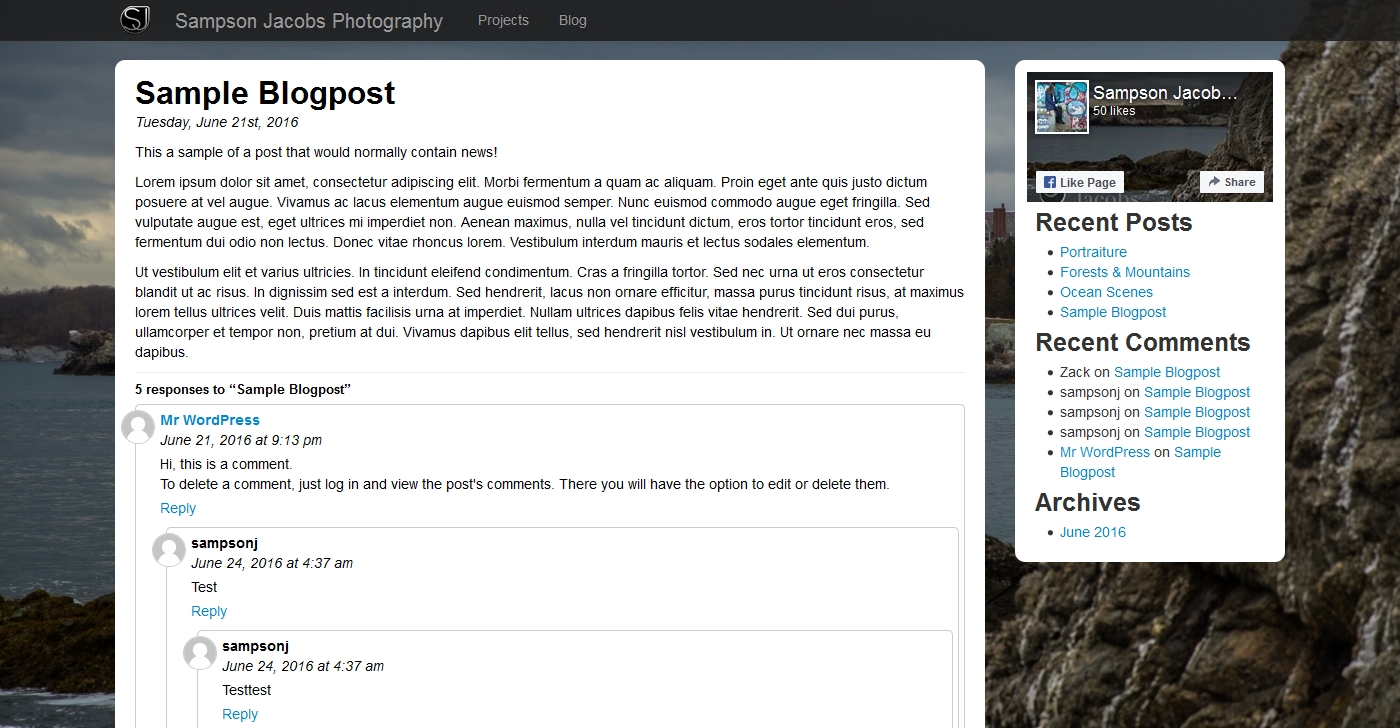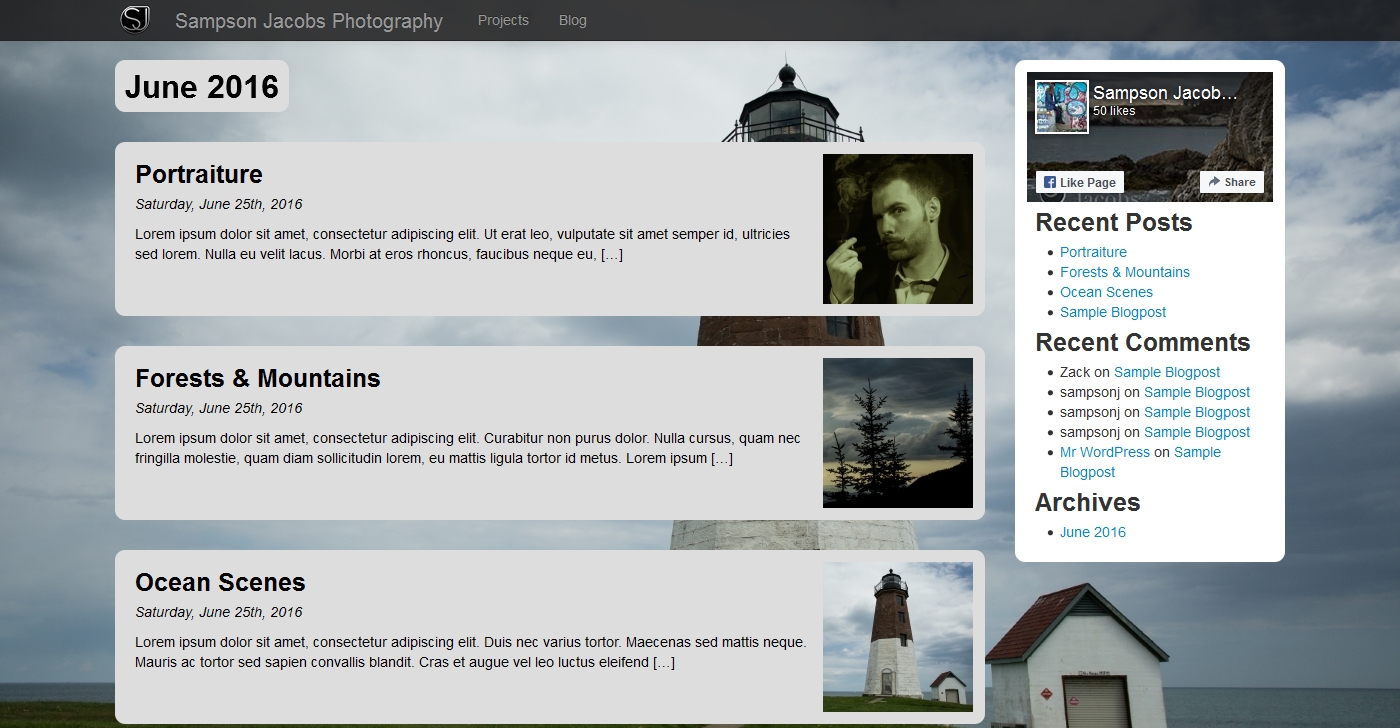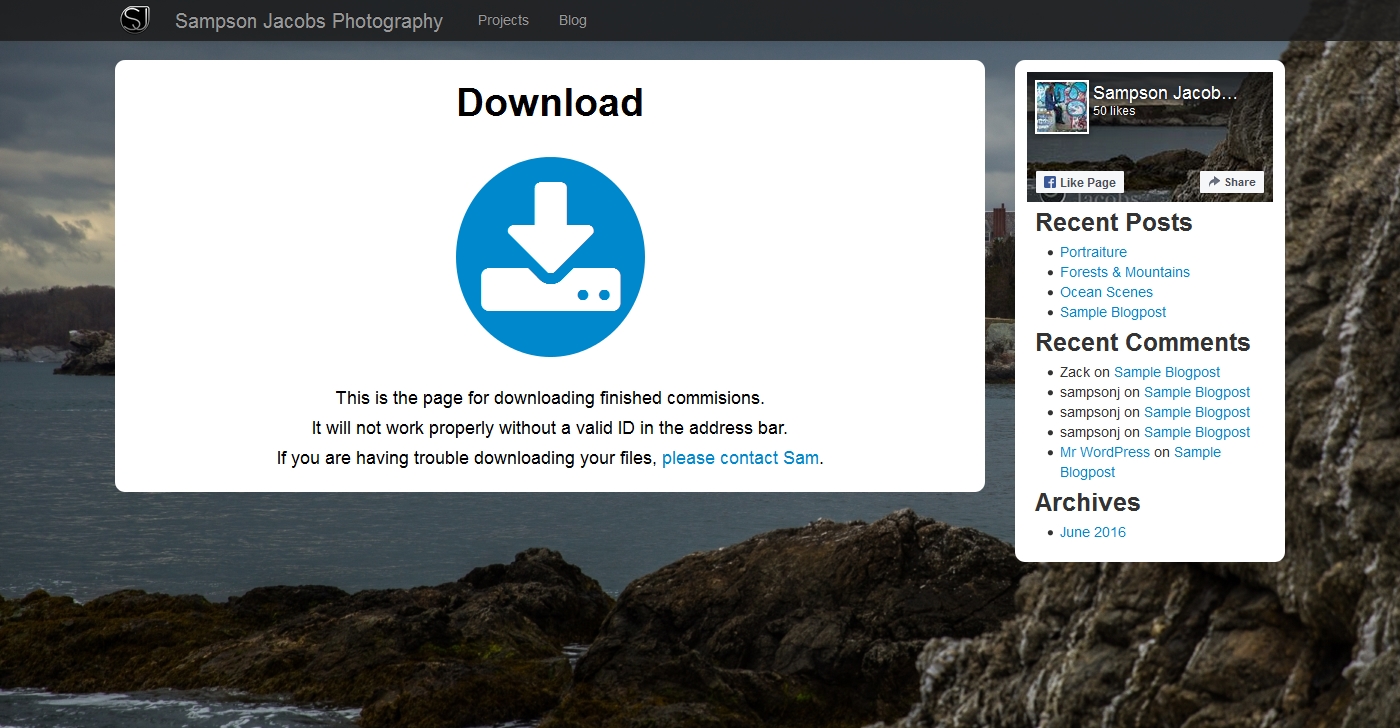 (Click to read more)