Week 6, Days 3 - 5: Frontend
posted Wednesday, August 3 2016 @ 7:17 pm EST

It's actually been a week since my last post, but since several days were lost to job-search-related tasks and paperwork, I am hesitant to say more than three or four of that was actually working on this project. At any rate, this isn't going to be content-complete for a long while (because this kind of game takes a long time to write), but I'm happy to call it mostly-feature-complete and release the following in a demo capacity:
Live URL: http://adarkroad.byethost24.com/
Screenshots below. Not including the modals again, as those look almost entirely the same. Really though, screenshots can't do this kind of game justice. If you have 10 minutes, give it a try at the above link!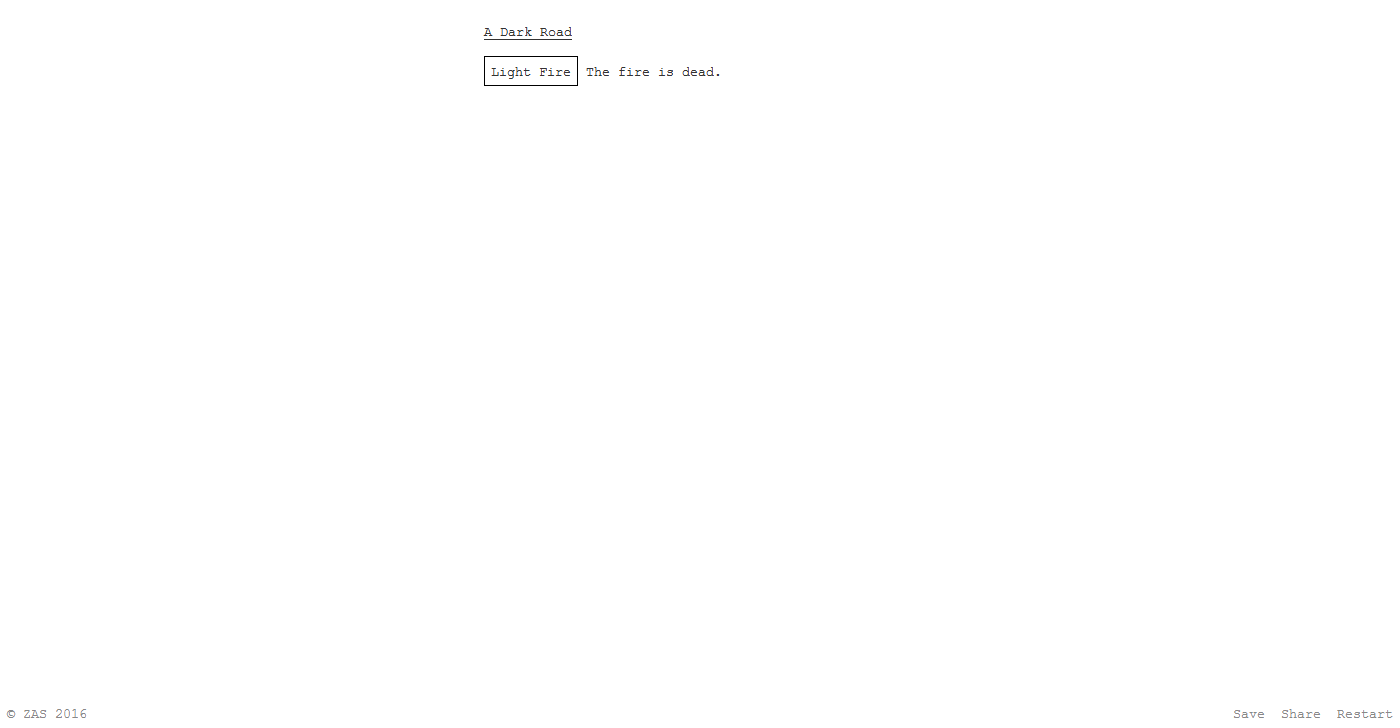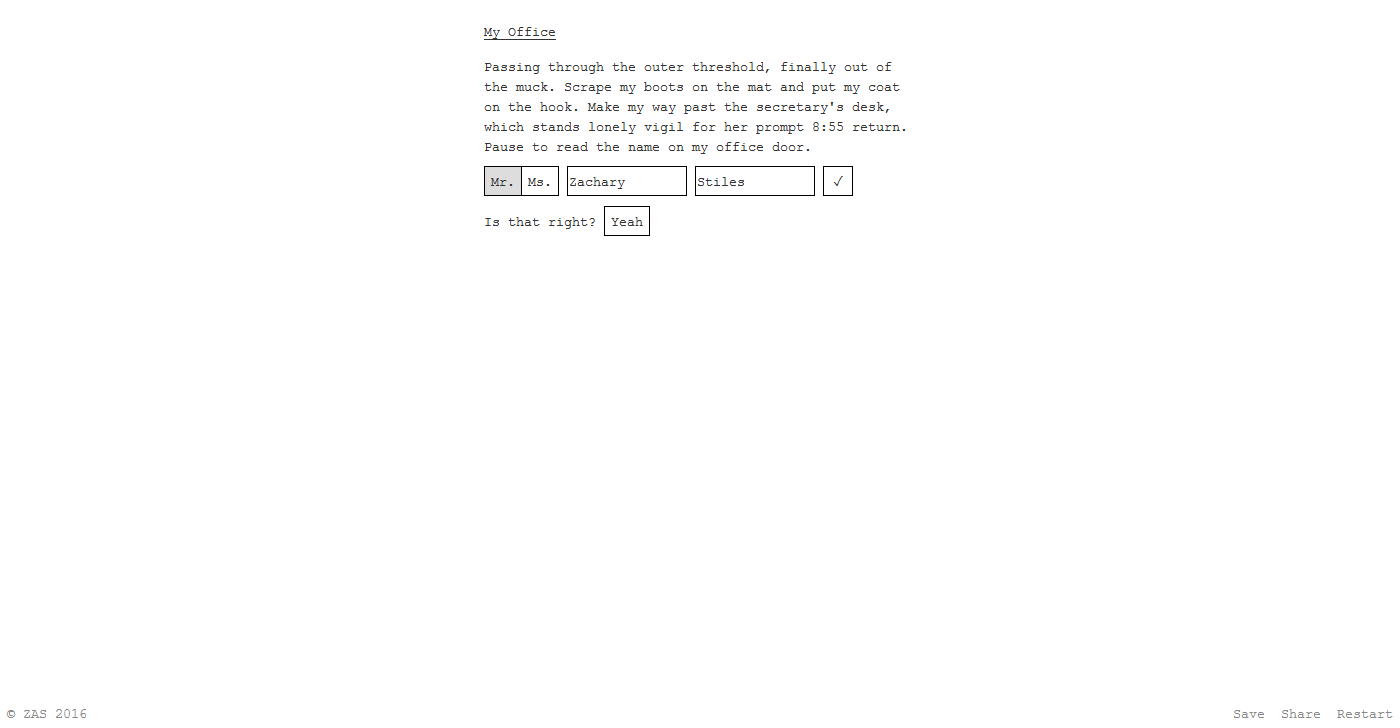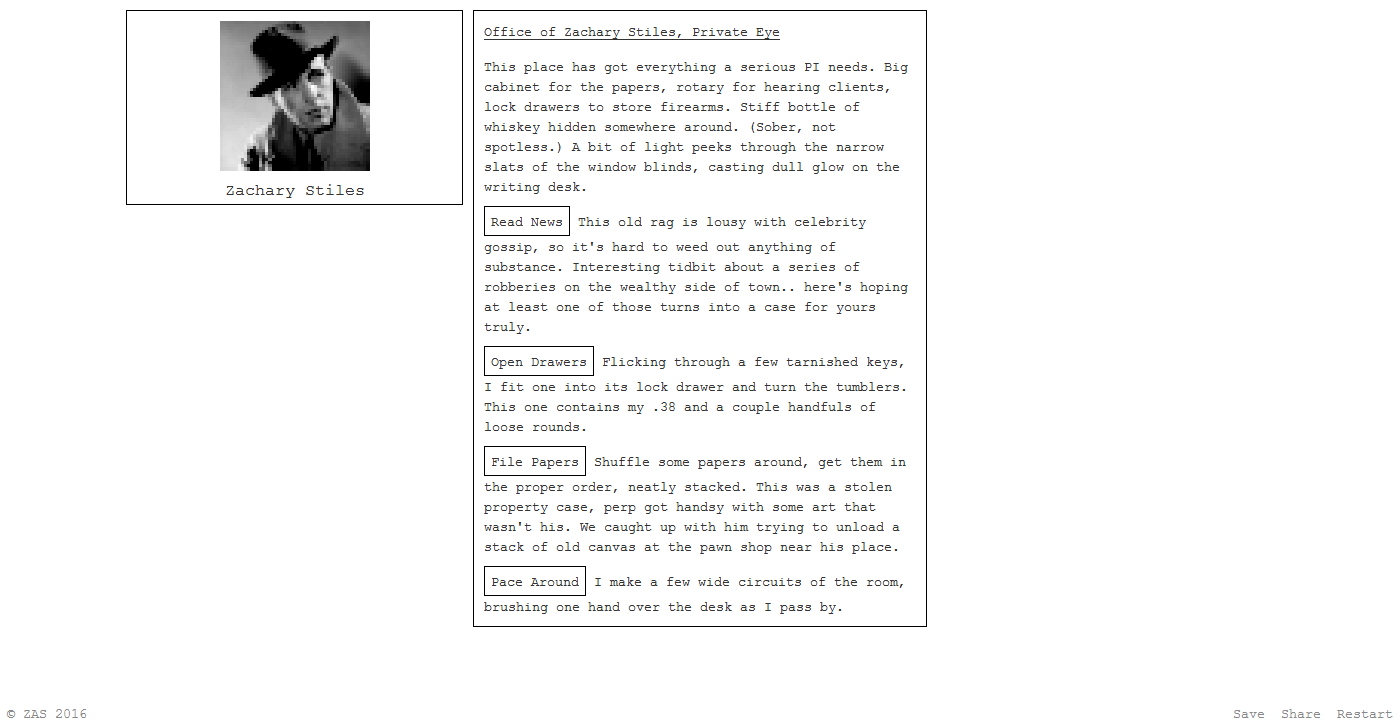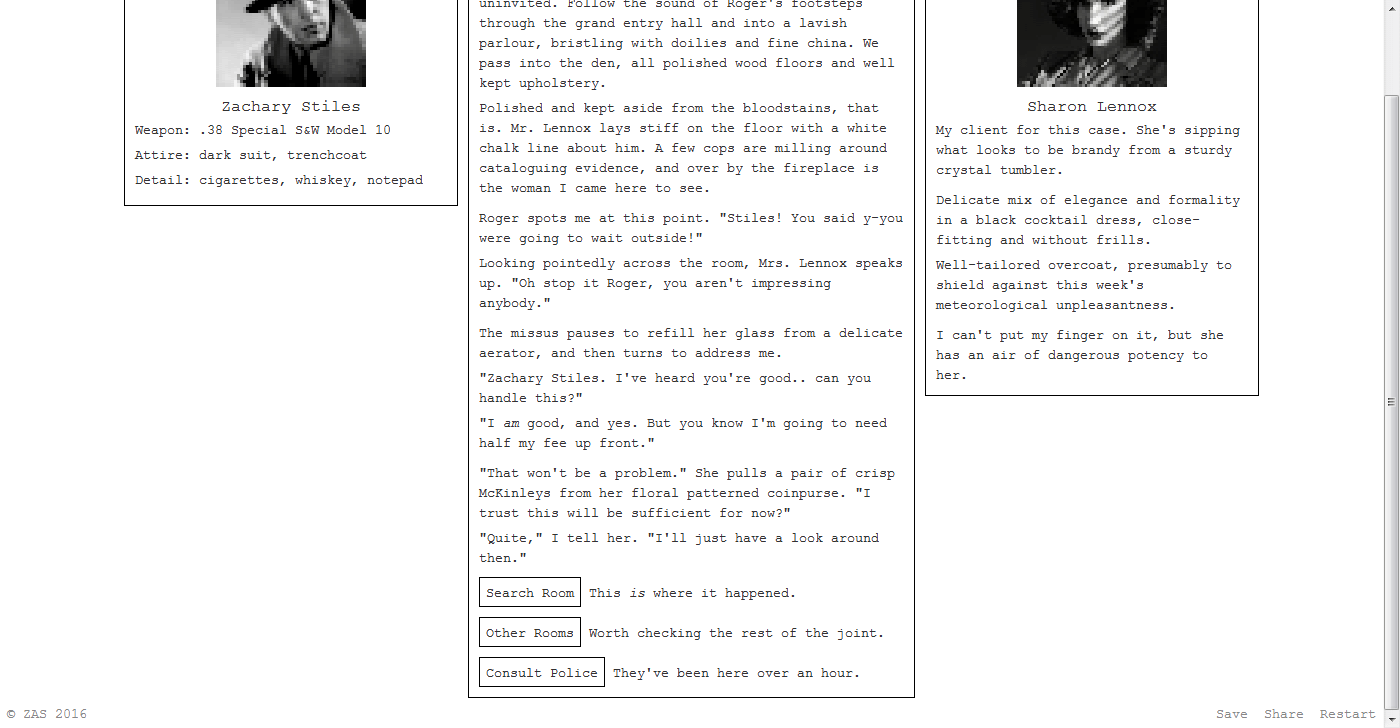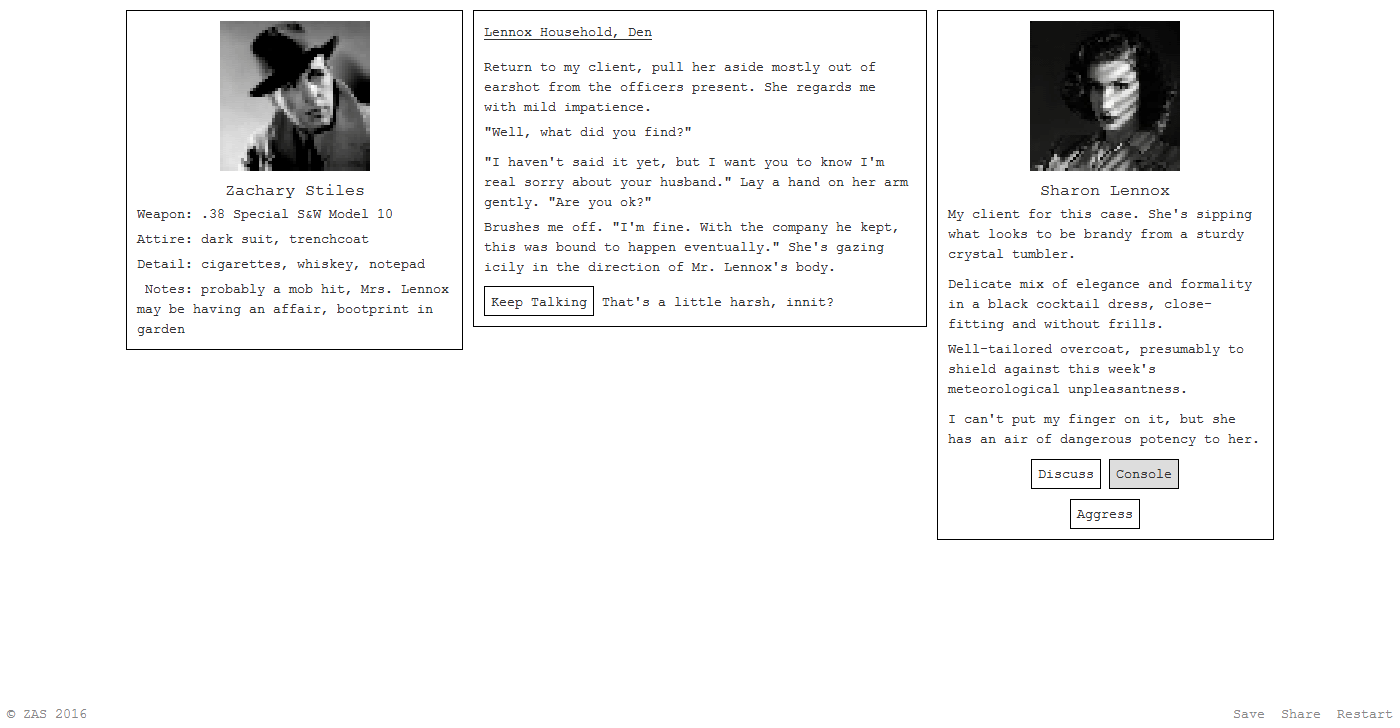 From the looks of it I'll be starting a new job pretty soon, so the "Website a Week" Challenge will be undergoing a re-brand as I switch from weekly projects to developing mostly on the weekends (when I have time). More about that in my next blog post, sometime tomorrow probably.
(Click to read more)